Love Where You Live. Live Where You'll Thrive.
Off-Campus Student Housing in Durham, NH
Living at University Downtown means everything is truly at your fingertips. Enjoy all-star, on-site amenities and a one-minute walk to both the University of New Hampshire and downtown Durham. The University Downtown apartments help make apartment living stress-free and enjoyable, so you can focus on your academic goals. Come tour Durham's most convenient off-campus student housing today!
Residents
Pay rent, request maintenance, renew your lease, and more.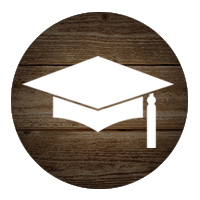 The Downtown Experience
At University Downtown, our team works hard to create a strong community in every sense of the word. We strive to provide our residents with a living experience and environment that exceeds expectations, promotes positivity, and fosters fun. Our goal is helping you achieve yours — from the classroom to your career, and everything in between. We offer a variety of engaging social events, workshops, and amenities designed to help you succeed. Plus, our dedicated staff members are ready to answer any questions you might have!